Trump profited off visit to Vegas shooting victims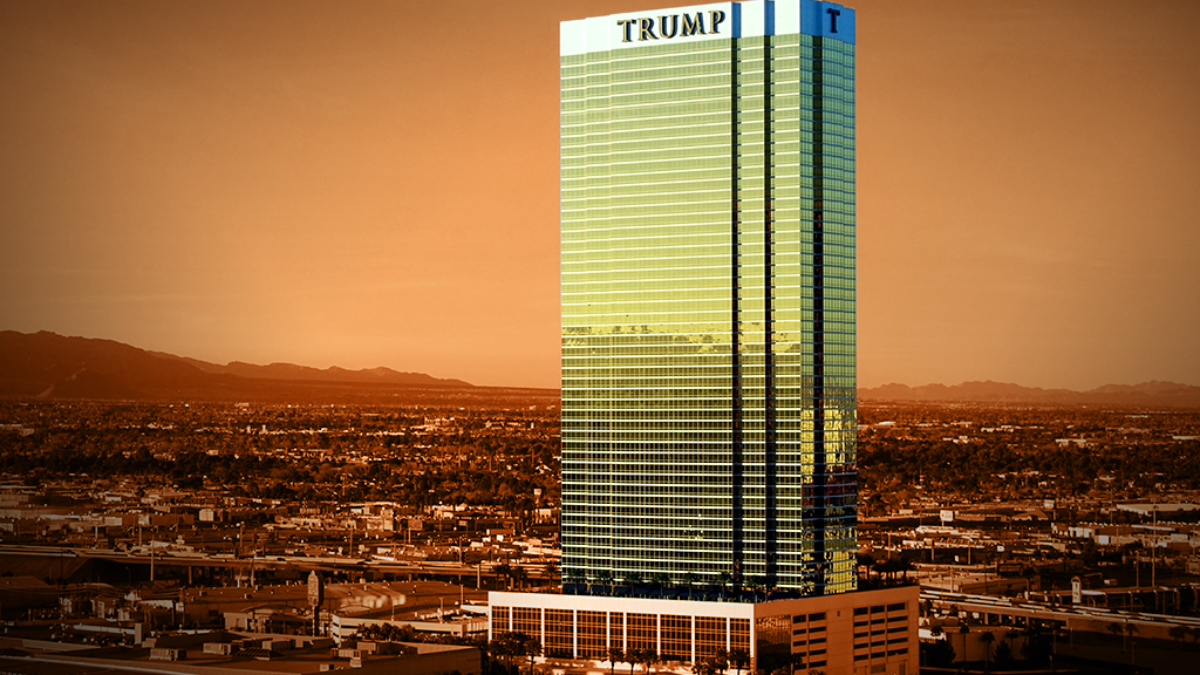 Illustration by Miru Osuga/CREW | Photo by Steve Jurvetson under a Creative Commons license
Three days after the October 1, 2017 mass shooting in Las Vegas, then-President Trump visited Las Vegas and met with victims of the shooting and first-responders. But that visit appears to have also benefited Trump financially. Secret Service records obtained by CREW show a $31,191 charge on November 1, 2017 at the Trump Hotel Las Vegas, indicating it was for "POTUS/FLOTUS." The visit to meet with victims of the shooting was Trump and then-First Lady Melania Trump's only trip to Las Vegas in the preceding several months.
The total charges to taxpayers from Trump's Las Vegas hotel that month reached nearly $50,000, although it's unclear whether an additional charge of $1,233 on November 2 was associated with that trip.
This isn't the first time it's been revealed that Trump used his Vegas hotel for profit: in February 2020, Trump took a trip to four Western states, returning to stay in his Las Vegas hotel each night. Reporting indicated that the trip likely cost taxpayers an extra $1.1 million in Air Force One expenses, with Trump dubiously claiming that the Secret Service had requested to stay at the Trump property. In the end, CREW found that that trip funneled over $12,000 into Trump's pockets.
Trump was not the only member of his administration funneling government money to Trump's Las Vegas property while visiting shooting victims. A charge of $15,892 on November 2, 2017 has a notation indicating it was for "VPOTUS and SLOTUS visit." Then-Vice President Mike Pence and his wife, then-Second Lady Karen Pence, visited Las Vegas several days after Trump, attending a memorial service for victims of the shooting on October 7. This was not the first time Pence's official travel was used to funnel money to Trump properties–as CREW previously reported, Pence stayed at Trump's Doonbeg resort during a 2019 trip to Ireland–on the opposite side of the country from his meetings in Dublin, which cost taxpayers nearly $600,000 in transportation expenses, and funneled over $15,000 to the struggling Doonbeg property. Pence also previously stayed at Trump's Las Vegas hotel in early 2017, when he spoke at a Republican Jewish Coalition gathering, racking up a $20,183 hotel bill.
Over the course of his presidency, the Secret Service paid upwards of $130,000 to Trump's Las Vegas Hotel for trips by Trump, Pence and Trump's adult children. That number alone is staggering, but as CREW's recent investigation found, that's just a fraction of the at least $1.7 million that the Secret Service spent at all Trump properties during and after the Trump presidency.
Once again, Donald Trump proved that to him, even tragedies are opportunities to make money.
Read More in Investigations