CREW requests records on Jared Kushner's meetings and travels to Saudi Arabia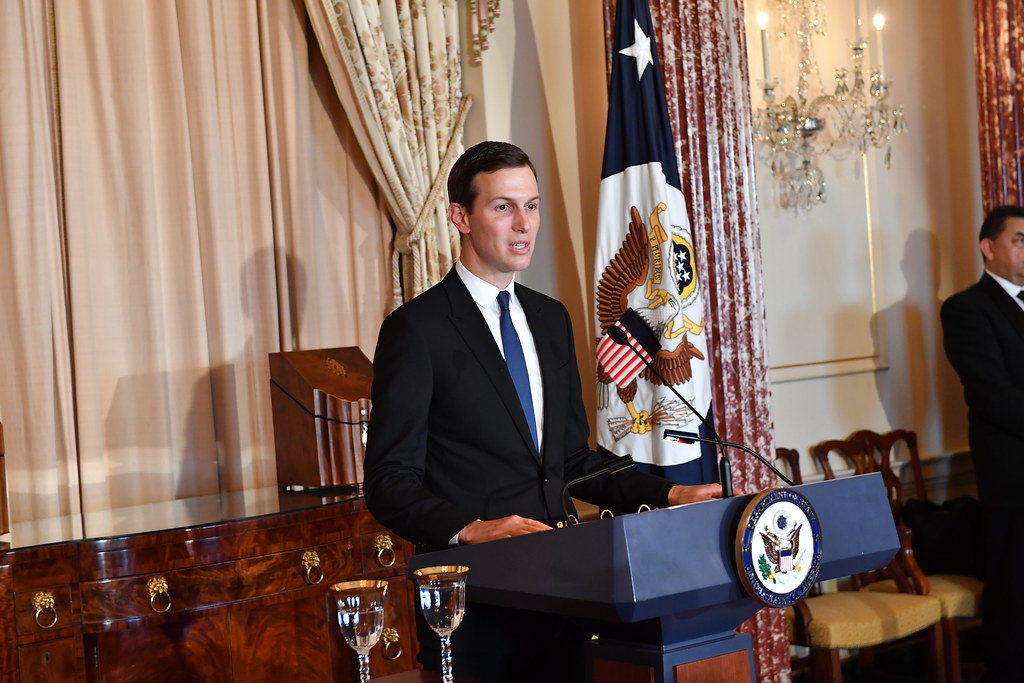 CREW received records from the Secret Service revealing that Steve Mnuchin's Middle East business trips cost the Secret Service up to $253,000 and that the Secret Service spent more than $16,000 on Jared Kushner's trip to UAE and Qatar, countries that both invested in Kushner's firm.
Learn more about Kushner's trip
Jared Kushner didn't waste any time turning his role in the Trump White House into potential business opportunities. He quickly secured a $2 billion investment, from the same Saudi dignitaries he routinely courted as senior White House advisor, for his brand new investment fund. His actions have rightly drawn questions about his work in the region, specifically, his and the Trump administration's silence about the Saudi Crown Prince's reported role in the death of Washington Post columnist Jamal Khashoggi, and Kushner's work with the Crown Prince on the Abraham Accords. Raising even more questions, Kushner spent the end of his time in the White House traveling on several official trips to the Middle East.
In the last few months of the Trump administration, Kushner made three trips to Saudi Arabia. On September 1, 2020, Kushner met with Prince Mohammed in Riyadh to discuss peace talks between Israel and Palestine and in late November of the same year, Kushner went back to Saudi Arabia for the stated purpose of advancing the Trump administration's Middle East policy. Kushner's final trip took place in early January 2021, when he traveled back to the country for a summit meeting with leaders of the Gulf Cooperation Council on January 5.
If Jared Kushner used taxpayer funds to advance his business dealings with Saudi Arabia, Americans should know. To that end, CREW has requested records from the Department of Defense (DOD), the State Department, the Secret Service and the International Development Finance Club (IDFC), to shed light on Kushner's meetings with Prince Mohammed and members of the Saudi Sovereign Wealth Fund. The release of these records is both a matter of public interest, and essential to the fight against foreign corruption. That Kushner secured the $2 billion investment despite the objection of the fund's advisers, raises more questions about the reasoning behind the decision, and further highlights the need for transparency into Kushner's dealings with the Saudis.
Read More in FOIA Requests