White House told Kushner to divest Cadre to avoid conflicts, emails show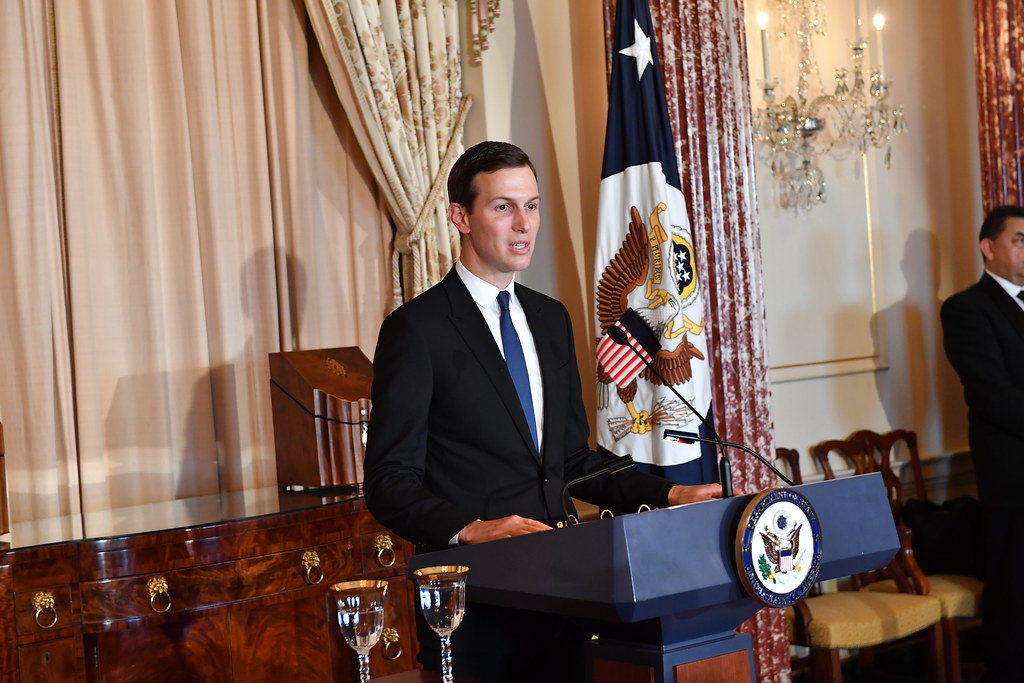 CREW has filed an appeal to the original request for unredacted documents and the 32 pages of records the Office of Government Ethics withheld.
Read the appeal here.
An internal White House email obtained by CREW shows that in December 2019, the top White House ethics official determined that it was "reasonably necessary" for Jared Kushner to divest his interest in Cadre, a real estate investment platform, in order for Kushner to do his job at the White House. The ethics official also directed Kushner to divest the holding "to avoid a conflict of interest." Kushner responded to the email by confirming that the information in his memo requesting a Certificate of Divestiture (CD) to sell his interest in Cadre was correct.
But CNBC recently reported that Kushner is not going to divest his interest in Cadre, at least for the time being. CREW also discovered that, at Kushner's request, the Office of Government Ethics (OGE) withdrew the CD allowing him to defer paying capital gains on the sale of the asset, further indicating that he has no immediate plans to sell.
CREW obtained this email and other records via a Freedom of Information Act request seeking information from OGE about Kushner's interest in and possible divestiture of Cadre. OGE's response also does not appear to support a claim by Kushner's attorney Abbe Lowell that Kushner was utilizing a "blind divestment process," based on OGE guidance, to wall him off from details of the Cadre sale. None of the responsive records appeared to reference a blind divestment process, and in response to CREW's requests for records related to any such process, OGE wrote that they had "no additional responsive records."
An unnamed source told CNBC that Kushner still planned to eventually divest from Cadre and that Cadre would not seek foreign investors while Kushner maintains an interest in the company. Cadre has already received foreign funding, though. Since Kushner started working at the White House, Cadre has reportedly taken in $90 million from foreign sources and considered taking additional investments from a foreign-backed fund in a deal that later fell through.
It is not clear why Kushner would ask OGE to withdraw the CD associated with Cadre if he still planned to divest. Kushner's experience with another CD shows that even a lengthy divestiture process did not lead OGE to withdraw the CD. In January 2017, he obtained a CD associated with his spouse Ivanka Trump's interest in the Blackstone Strategic Alliance Fund II. Nearly two years later, she was still in the process of divesting that asset, according to Kushner's public financial disclosure report covering 2018, but OGE never withdrew that CD.
Many of the documents CREW obtained from OGE were heavily redacted, but the records still raise serious questions about Kushner's failure to divest his interest in Cadre given the White House's determination that Kushner needed to divest in order to perform his duties at the White House and avoid conflicts of interest. CREW is still waiting for a response to its FOIA request seeking records about the withdrawal of his CD related to Cadre. Until then, these documents only make Kushner's continued stake in Cadre appear more troubling.
Read More in Investigations